S1 Pro Firmware Update
S1 Pro  

This process works only with computers running Windows or iOS.
If you want to update the firmware for the S1 Pro System without using the Bose Connect app:
You will need a USB cable like this. USB A to USB B Micro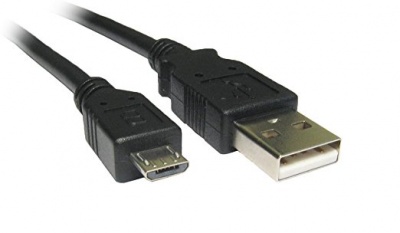 Navigate to the Bose Updater Site
Follow the prompts on the screen
When the screen looks like this connect the S1 Pro System to your computer

If the screen says your system is up to date, you don't have to do anything more.

If Bose Support has told you to reload the latest firmware
Type adv followed by the up-arrow, down-arrow
The screen will look like this

Click Install Update and follow the prompts on the screen
If you have difficulty doing the steps above or updating the firmware does not resolve your issue, please contact Bose Support.
S1 Pro Firmware History
S1 Pro Firmware Release Notes
Firmware version
Date
Notes
7.1.8
April 13, 2020

Maintenance Updates

No customer facing changes (changes that affect the operation of the S1 Pro)

7.1.7
March 12, 2020

Maintenance Updates
Supports Auto-Off power-saving control via Bose Connect App.

in Bose Connect Settings (gear icon) | Auto-Off to see the options to turn this on/off

7.1.5
January 6, 2020

Supports power saving features
Optimizes battery performance
Enhanced security for Bluetooth connection

Android devices may display "LE-Bose S1 Pro" and "Bose S1 Pro" when scanning for Bluetooth devices.
You won't be able to connect to the "LE" version.
Changing Bluetooth devices for Bluetooth audio now requires user intervention from the Bluetooth device or the Bose Connect app.

7.1.1
2019
Minor updates for compatibility with the Bose Connect App Version 9.x
7.1.0
June 3, 2018

New features of v7.0.10 and Bose Connect App Version 6.1.0

Party mode TWS - true wireless stereo
Firmware updates wirelessly - Over the air using Bose Connect App
Bose Connect App

Battery charge level display
Volume Control
Device ID - Serial Number, date code, firmware version.

6.x.x
January 2018
Factory installed

If you have difficulty updating your firmware, please contact Bose Support.
---
iOS or iPadOS Bose Connect Can't Connect to S1 Pro
If you cannot connect the Bose Connect app to your Bose Bluetooth enabled devices
Turn off or disable Bluetooth on all devices in the vicinity except the one running the Bose Connect app and the S1 Pro.
Check your iOS Bluetooth permissions
Please check your device
Settings

Privacy

Bluetooth

Ensure the Bose Connect app has permission to use Bluetooth
If you don't see the option to give the Bose Connect app permission to use Bluetooth, please Uninstall Bose Connect and then Install it again.
If you have given the Bose Connect app permission to use Bluetooth and the Bose Connect still cannot connect your Bose Bluetooth devices please
Turn off or disable Bluetooth on all devices in the vicinity except the one running the Bose Connect app and the S1 Pro.
Uninstall Bose Connect and then Install it again
On your iOS or iPadOS device go to

Settings

Bluetooth

Select your Bose Bluetooth device (e.g. S1 Pro) and Forget Device
Put Bose device (e.g., S1 Pro) into pairing mode (press the Bluetooth button until the Bluetooth light flashes)
On your iOS or iPadOS device go to

Settings

Bluetooth

Select your Bose Bluetooth device (e.g. S1 Pro) and pair it
Open the Bose Connect app and follow any instructions it displays to find your device
---
---